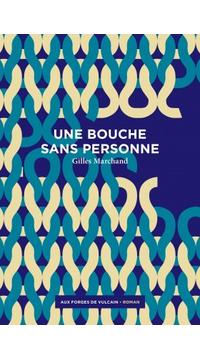 " Une bouche sans personne "
Novel
Aux Forges de Vulcain
An accountant takes refuge during the day in his figures and at night in a bar where he has been meeting the same friends for ten years. The face protected by a scarf, we don't know anything about his past. Yet one night, he has to reveal himself. Everyone finds out he's been disfigured. By who, by what? He starts telling his story to his friends and some regulars present that night. He starts again the next night. And the night after that. And again. Each time, the coffee shop's customers are more numerous and listen to its history as if they were attending a real show. And he, who clung to his habits in order to forget himself better, sees his certainties crack and his daily routine become unsettled. He takes a new look at his professional life and the life of his building, which seems to have come straight out of the whimsical mind of this grandfather who had so well protected him from the trauma of his childhood.
Light and airy in appearance, this novel unlocks the doors of memory without being guarded. There are the Beatles, the narrow life of an accountant locked in his office, a pretty waitress, a tunnel of trash bags, gypsy musicians, a correspondence from overseas, a dreamy grandfather and memories that we hunt but come back. A book on friendship, history and what we decide to do with it. Rich in echoes of Vian, Gary or Pérec, staring at magical realism, the novel of a man who remembers and survives - and becomes the embodiment of a nation that survives the trauma of history.