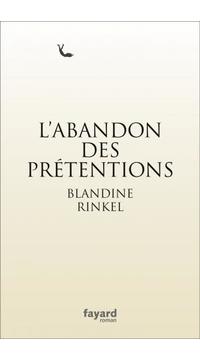 " L'abandon des prétentions "
Novel
"What is a successful life? Jeanine recopies the question on a post-it, then, like every day, leaves for a walk. During her drifts, she crossed various faces: a Syrian architect fleeing his country, a Moscow star dancer, a Spanish mythomaniac...
Are we not usually underestimating the magnitude of the internal journeys generated by these fortuitous encounters?
In order to take the measure, it was undoubtedly necessary to take the viewpoint of a relative. It is his daughter who paints the portrait of this sixty-five-year-old woman, in as many fragments, composing a kaleidoscope in which the world merges with a mother."