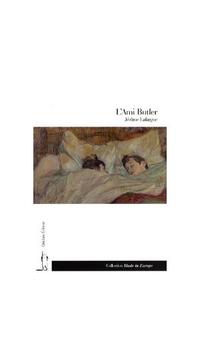 " L'ami Butler "
Novel
Quidam
Jérôme Lafargue was born in 1968 in the Landes. Reading, gaping and writing are activities that motivate him most. L'ami Butler is his first novel. Others will probably follow, as well as a grand Encyclopedia without meaning which will place him high in the firmament (of what, we do not know).

When he comes to be serious, he works in East Africa.

"This beautiful novel is conducted with skill and finesse. We let it involve us and, like Johan we conduct the investigation with delight as the words are chosen carefully, so that it is impossible to close it until you have sorted out the plot." (Anne-Sophie Demonchy, Le Magazine des Livres, September-October 2007).